Monthly Motivation
Mailed to your home!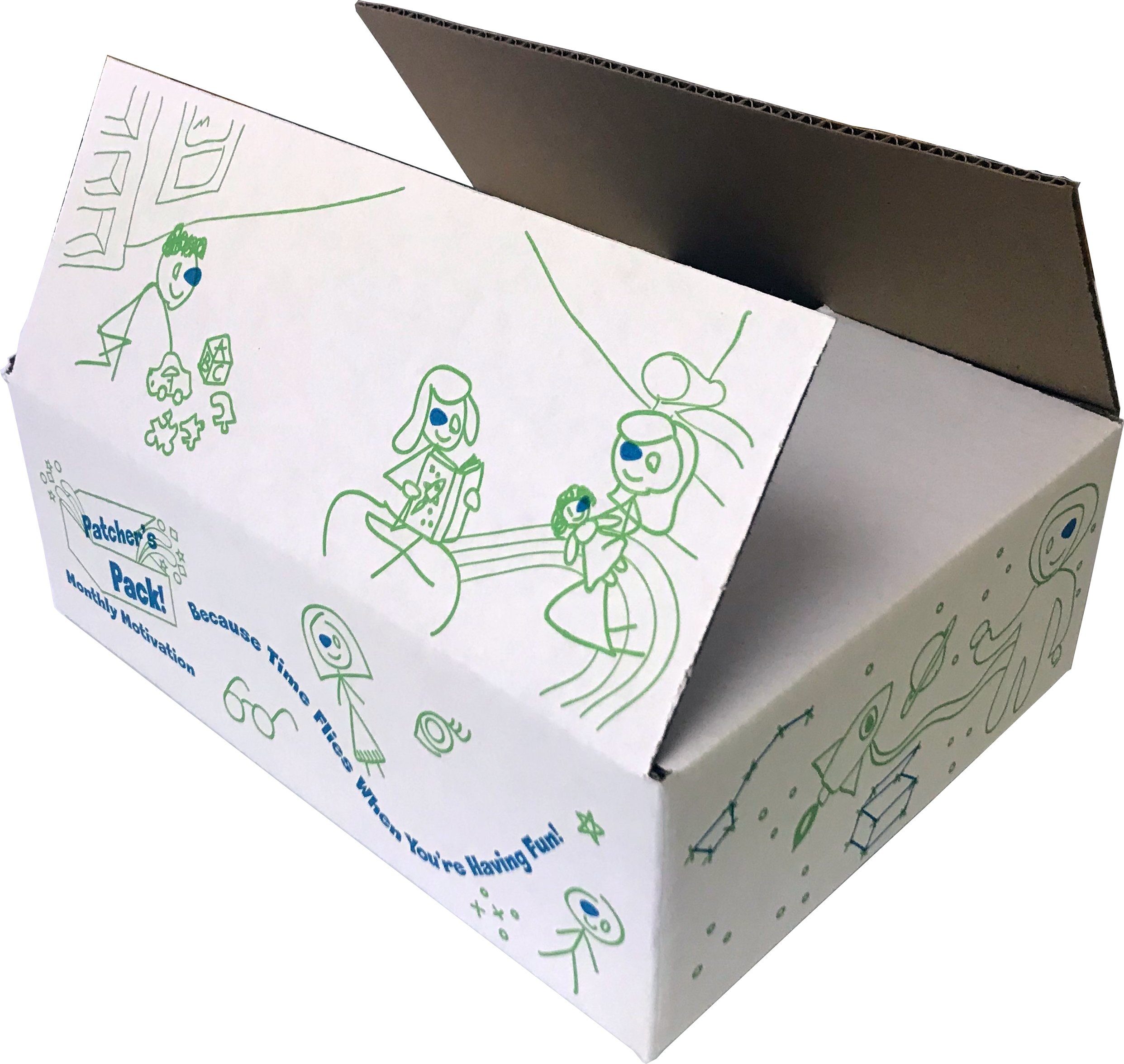 Patcher's Pack is a monthly service for parents of children with Amblyopia. Each pack contains some activities that your child can do while they're patching.
We'll send your child themed
fun

and

motivation

every month!
Keep patching exciting with monthly fun and challenging activities.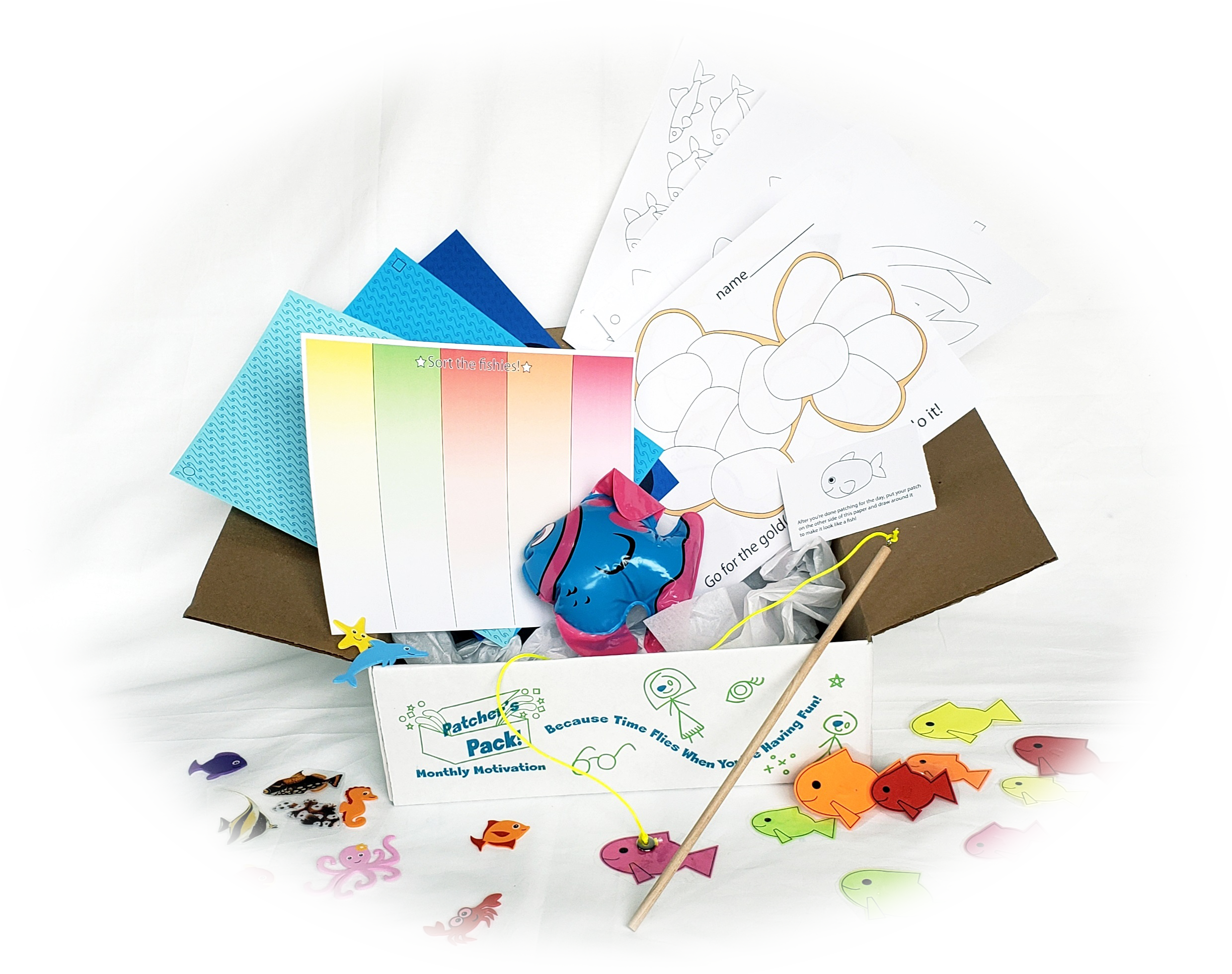 Monthly activities are specifically designed to encourage your patcher to use his/her visual system. to do this, we focus on games and activities that limit direct touch and have lots of replay value.
New activities mailed to your patcher every month!
3 levels of difficulty to play in every box, to keep your patcher visually stimulated and challenged.
Start with circles
Advance to squares
Try stars for expert mode!
Masie was thrilled to get her Patcher's Pack in the mail. I could hardly get it open because she was in the way!
Masie's Mom
I was very impressed with the time spent making sure it was neatly wrapped with care. Felt like it was special made for our family.
Sam's Mom
When we got our patcher's Pack, we were excited to start right away.
Scarlett's Mom
Dade LOVES getting packages in the mail, so when he saw his name on it, he was very excited. Then he noticed the people in the box with glasses and patches, like him!
Dade's Mom